We are currently offering over 20 different varieties of wine for sale. We are especially proud of our offerings of Nebraska wines from James Arthur, Prairie Creek, Mac's Creek, Miletta Vista, and Deer Creek wineries. We now also have Sandhills Wine. We strive to have a kind of wine for everyone's palette. We have sweet, semi-sweet, tart, and dry wines.
We carry white, blush, and dark reds. We also have a couple of sparkling varieties. Some of these wines are very unique. If you don't see something you like on the list, don't be afraid to ask. We like to try new wines in the store and change it up often, so the list may not include every kind of wine that we are selling at any given moment.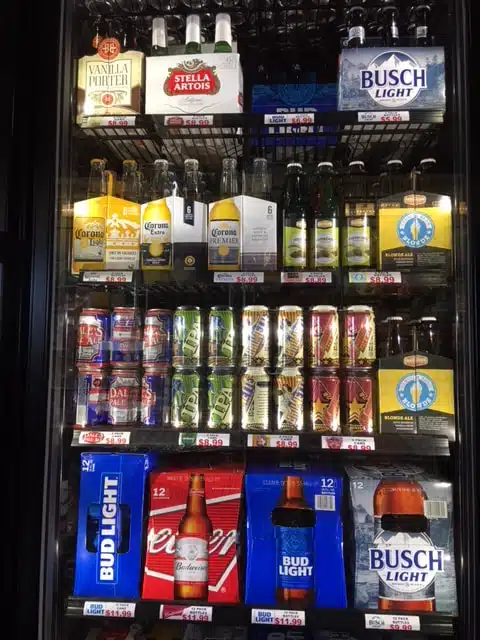 Liquor & beer
​We also have a great assortment of liquor and beer for your enjoyment. We have both imported and domestic beer as well as your favorite spirits and mixers.